Sunday.
I've been wanting to try some other way of expression for a while now, and at Day 33, it has taken a shape of a small story written/drawn in a notebook, which I'm going to call a visual diary even though it's got more words than visuals in it. Hopefully for later renditions the visual/verbal ratio will arrive at a better mix.
Anyway, here it is, in two pages: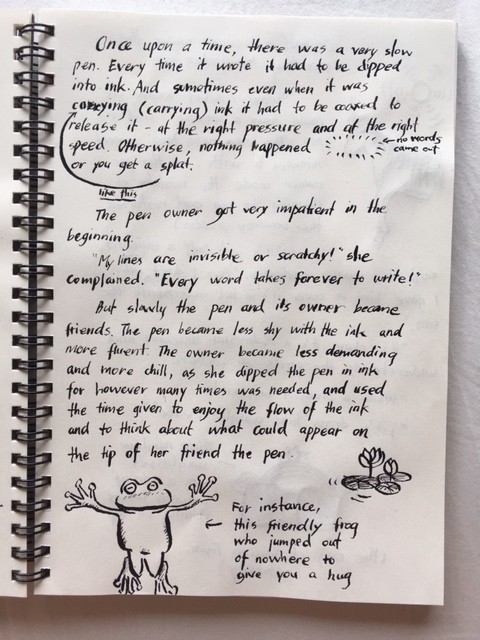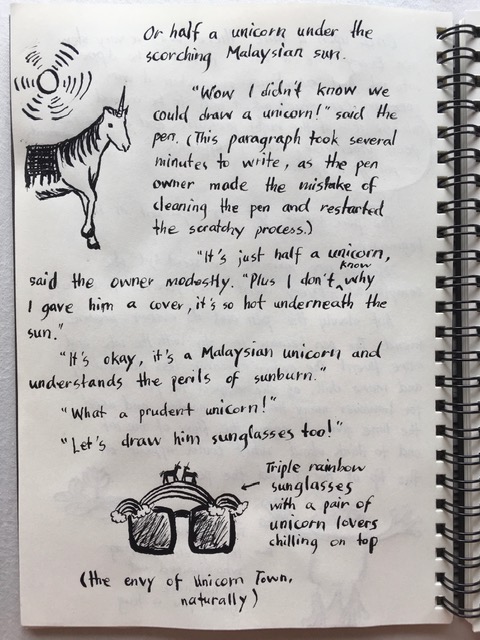 It was actually pretty good fun and I daresay I will make more, just sitting in front of a blank notebook with a nib pen and ink, with nothing in my brain other than making meaning out of ink blots and nothing to lose other than time. The ink dipping does help with the creative process. I think the slow flow agrees much more with the creative brain as it does a bit of improv and problem solving as the dipping of the ink gives it that space to think.
What makes it a little annoying though is the transferring of the images from my phone to the computer. There has to be an easier way of doing it besides sending myself email attachments from my phone.